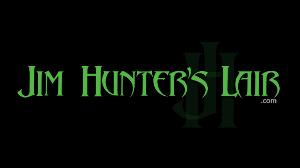 78 photos; 8:45 video
~Kitty Quinn~
bondage, Damsel in Distress, bound orgasms, rope bondage, shiny, high heels, back seamed stockings, upskirt, crotch rope, struggling, cleave gag, gagged girl, wand vibrator, forced orgasms, BDSM
Pretty redhead Kitty sits on the sofa chatting with her boyfriend on the phone, telling him how wet and horny she is. She wishes that he was here right now to ravish her but maybe they could have a little phone sex. She begs him to talk dirty to her while she masterbates and vibrates her pussy with her wand vibrator. Kitty turns on the vibrator and begins to masterbate while her boyfriend talks dirty to her on the phone. Kitty comes close to orgasm when she hears a noise, she opens her eyes to see her bratty step-brother Timmy standing there watching and recording her phone sex session. The mood is broken as she tells her boyfriend that she has to call him back later and hangs up the phone. Kitty starts the negotiate with Timmy trying to get him to give her the recording, he can't tell Dad what she was doing. She has plans to meet up with her boyfriend on her spring break cruise that her step-father was paying for and if Timmy ever shows him the recording then he may cancel her trip. Kitty begs and pleads with little Timmy but Timmy has plans for his slutty redhead step-sister. He tosses her a bundle of rope, Kitty looks down at the ropes in her hands and asks what he plans on doing, Timmy tells her that he wants to play cops & robbers. Kitty looks down at the ropes, she really wants to go on her cruise so she reluctantly agrees but makes Timmy promise to untie her as soon as she says.
Kitty sits on the sofa with her hands tied behind her back and her shapely legs fused together and tied with more ropes around slender ankles and knees. Her hands are pulled up to the center of her back and pinned in place with ropes wrapped around her shoulders. Timmy has disappears and left her helplessly bound with the ropes. Kitty pulls at the ropes, the little bastard is good, there is no slack in any of the ropes and the knots are well tied and hidden from her prying fingers. Kitty calls for Timmy to come back and untie her now, he has had his fun but now it is time to free her and erase the recording. Kitty rolls around on the sofa and then slides to the floor. Timmy is no where to be seen but she can hear him in the other room, she calls again, more then a little annoyed now, to come back and untie the ropes. Timmy finally comes back in with a stupid smile on his face, Kitty demands that he free her now but instead of untying her he grabs her wand vibrator. Kitty orders him to put it down and cut her loose. But then Timmy turns it on and waves it around in her face. Kitty tries to squrim back and demands that he stop playing around but then to her horror he pushes the head of the vibrator under her short skirt and presses it up against her pussy. Kitty gasps as the vibrator begins to stimulate her pussy, she demands he stop now, this is so inappropriate. Her protests turn to moans as he continues to vibe her pussy, Kitty closes her eyes and bites her lip then she snaps back to reality, no this isn't right. She tries again to squirm away and orders him to stop, Timmy pulls the vibrator away. Good maybe he is finally listening to reason and will untie her know. But instead of untying her he pulls a pair of his mother's panties out of his pocket. What the hell does he plan on doing with them she asks. As he waves them in her face he tells her that she is making too much noise. OMG she realizes that he plans on gagging her with her step-mother's panites. Kitty is pissed now and tells him to stop and free her or he will be in so much trouble. But Timmy doesn't listen.
Timmy has disappeared again but now has left her not only bound but gagged with her step-mother's panties. She can taste the pussy juices of the soiled panties in her mouth and wants to gag and spit them out but the little bastard tied an old torn cloth between her lips and wrapped it tightly around her head. The cloth packs the panties deep in her mouth and she can spit them out. Not only had he left her helplessly bound and gag he also tied the vibrator between her legs with the head pressed up tight against her pussy. Kitty struggles helplessly on the floor as the vibrator stimulates her pussy. Why does the damned thing feel so good her pussy is wet and throbbing as the vibrator vibes and stimulates her pussy and there is nothing she can do about it. Kitty rolls around on the floor trying to get free of the ropes and get away from the vibrator. She manages to dislodge the vibrator from direct contact with her pussy but she can feel the sensation of the vibrating head through the rope running between her pussy. She moans and cries through her gag wondering how long little Timmy plans on keeping her bound and gagged and wondering if he will give her the recording when he is done.