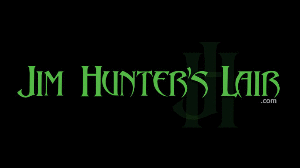 118 photos; 12:20 video
Nyssa Nevers
bondage, Damsel in Distress, babysitter, big tits, POV, shiny, bikini, high heels, sun glasses, tied up, post tied, escape attempt, gagged girl, panel gag, rope bondage, struggling, tied elbows, Asian bondage, BDSM
Hot busty Asian Nyssa is stuck babysitting her bratty nieces for the weekend. The girls were supposed to have a pool party but those plans were cancelled by their mom when they broke curfew and now they are grounded and Auntie Nyssa is stuck watching them. She lays out by the pool, in her shiny pink bikini, trying to make the best of things as she chats with her girlfriend explaining why she can go out to the club this weekend. The girls are in their room writing essays for class. Nyssa calls for the girls to bring her some water, when they come out with the bottle of water they are giggling and laughing. Nyssa tells them to stop laughing there isn't anyting funny about them being grounded. She dismisses the girls and take a big drink of water. She tells her girlfriend that the water tastes a little funny and ends the call. She calls for the girls asking what they put in her water. She hears the girls giggling then tries to stand up. But when she stands up her world begins to spin and her legs get weak and wobbly. what did those brats do? Nyssa stumbles back to the lounge chair and sits as her world spins faster and faster. Then everything goes black.
Nyssa awakens later sitting on the pavers with a cold steel post at her back. She tries to run her head but her hands won't cooperate. Then she feels the tight ropes biting into her wrists and realizes that the girls doctored her water and tied her up. She calls for them to come out and untie her but her demands are met with silence. Nyssa pulls at the ropes but they are too tightly tied. She looks around and sees a small garden spade on a nearby table. She reaches out with her foot to try to pulls the table closer but it is just out of reach. She struggles to get to her feet but it isn't easy with her hands tied behind her back. Nyssa finally manages to get to her feet and reaches out again with the toe of her stiletto heel and manages to sweep the spade off the table and onto the ground. She then lowers herself back down on her ass and reaches out with her foot again and drags the spade over where she can reach it with her bound hands. Nysssa finally grasps the spade and begins to saw at the ropes binding her wrists behind her back. Then she hears the girls giggling and laughing again as they come out by the pool talking on the phone. Nyssa hears them inviting their friends over to a pool party. Nyssa tells them that there is not going to be any party, they need to untie her now and go back to their room and finish their essays or there will be some real consequenses. But the girls just laugh and taunt their bound babysitter. Nyssa gets really angry now and demands that they untie her but they tell her to shut up. Nyssa is furious now as she saws desperately at the ropes. But the girl pulls out a shiny leather harness and hold it up in front of Nyssa. Nyssa realizes that it is some sort of gag and demands to know where they found that and what do they plan on doing with it. They tell her that they ordered it on the internet and they intend to gag her with it. Nyssa tells them that there is no way they are going to gag her, they need to untie her now and stop fooling around. But they just laugh and dangle the gag in her face.
Nyssa is now standing with her back to the post, the girls strapped the harness gag over her face with a big red ball jammed between her teeth. They tightened the wrists ropes and added a lot more rope. Nyssa elbows are tied together behind the post with more rope wrapped around her chest and belly, pinning her to the post. Her ankles are tied and secured to the base of the post and more ropes are tied to the head harness gag pinning her head to the top of the post. Nyssa is completely helpless and can barely move. She can't even turn her head to see what is going on but she can hear the girls welcoming their friends. Nyssa is infuriated but there is nothing she can do, they brats have won this one, she can't beleive that they are going to leave her bound and gagged, helplessly bound to this damned post while they have a party with their friends.