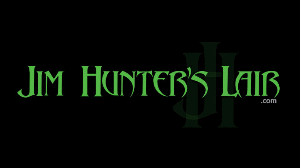 94 photos; 7:20 video
Starring Vanessa Luxx
bondage, Damsel in Distress, BBW bondage, high heels, satin, rope, turtle tied, gagged girls, tape gagged, struggling, tickling, BDSM
Bratty neighbor girl Vanessa finds herself bound and gagged on the Hunter's table. Her ankles are tightly bound with her wrists tied and her hands under her knees keeping her in a tight little ball. Her mouth has been stuffed and sealed shut with shiny white tape. She struggles helplessly on the table awaiting the Hunter to return. He walks in with another length of rope and ties it to her wrists then pulling her bound wrists up under her ankles he ties her wrists to her ankles. A chain is pulled down from an overhead pulley and attached the rope wrapped under her stiletto heels. He cranks the winch on the wall lifting her feet high in the air. He comes over to tease and scare her by hanging her head over the edge of the table before he begins to tickle her at the back of her knees. Vanessa screams and laughs into her gag as she struggles desperately on the table to get away. But she really can't move much at more than lift her big ass off the table but can avoid the relentless tickling. The Hunter finally stops but leaves her bound and helpless attached to the chain.