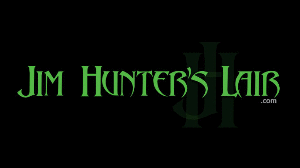 122 photos; 8:31 video
Starring Lexi Lane
bondage, Damsel in Distress, BBW, BBW bondage, big tits, high heels, shiny, upskirt, fishnet pantyhose, rope, tied elbows, gagged girl, tape gag, strappado, struggling, breast bondage, tied tits, leather cord bondage, BDSM
Chubby neighbor girl Lexi struggles with her arms welded tightly together behind her back with ropes cinched around her wrists and elbows. With her elbows crushed together and her wrists tethered to a chain hanging down from an overhead pulley she pulls, twists and turns desperate to free herself from the chain. But her struggles prove fruitless as the Hunter returns with more rope and ties her ankles and knees tightly together. He then cranks her wrists up even higher behind her back, twisting her poor shoulders painfully in their sockets. She begs and cries into her gag but with her mouth tightly packed and sealed shut with layer of shiny white tape her pitiful begging and crying are muffled. She watches helplessly as he grabs a bundle of thin leather cords and pulls her big tits out of her dress. She looks down in horror as he begins to bind her big tits with the thin leather cords, wrapping the cords around the base of her tits. She sobs and groans in pain as the thin leather slices deep into the soft flesh around the base of her tits, causing them to begin to swell and bulge. Her poor bound tits begin to throb as she watches him wrap the cords around both of her breasts, tying them tightly together. He leaves poor Lexi bound and helpless as her tits continue to swell like two over ripe melons and throb from being bound in a brutally tight tourniquet of leather.