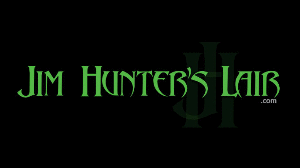 95 photos; 7:39 video
Starring Gia Love
bondage, Damsel in Distress, BBW, bigtits, over the knee boots, shiny, upskirt, rope, tied elbows, gagged girl, tape gag, struggling, strappado, spreader bar, crotch rope, weighted crotchrope, predicament bondage, BDSM
Big busty Gia struggles with her wrists tied and tethered to the end of a chain hanging down from an overhead pulley. Her elbows are crushed together, bound in ropes, and her mouth has be packed and sealed shut with layers of shiny white tape. She kicks at the winch holding the other end of the chain but it is just out of reach so she stretches her arms trying to reach the winch with her head. But her struggles are futile as the Hunter comes in carry a gallon of paint. Gia tries to keep as far away from him as the chain tether will allow but he cranks the winch pulling her arms up high behind her back and centering her helplessly under the pulley. He grabs a spreader bar and as she kicks at him in defiant resistance he ties her booted ankles to the spreader bar and spreads her legs wide apart. Another rope is tied around her belly then pulled down between her legs and buried deep in her crotch. The ropes slices deep into her lacy red panties, cleaving her pussy and ass in two. He then places the gallon of paint on a stool and ties a rope to her crotch rope. The rope is run up to another pulley then ties to the gallon of paint. He pulls the rope taut forcing Gia to shuffle back to keep the crotch rope from slicing deeper into her pussy. She reaches the limit of her stretched arms twisting her shoulder up and back in a strict strappado. Then the Hunter grabs another paint can and ties both heavy cans of paint to the end of the rope. The paint cans are then balanced precariously at the edge of the stool so any movement by Gia will upset the precariously balanced paint can a cause them to fall off the stool. She realizes that if the paint can fall the will drive the crotch rope deep inside her pussy. Gia sobs begs and cries into her gag as the Hunter leaves her alone in a cruel predicament. Gia's poor twisted shoulders are already screaming in pain but she know the pain in her shoulder will pale in comparison of the tight crotch rope slicing deep in her pussy. She tries not to move but the strain of her cruel bondage position is causing her body to tremble, she doesn't know how long she can endure the cruel bondage before her body betrays her and she upsets the precariously balanced paint cans.