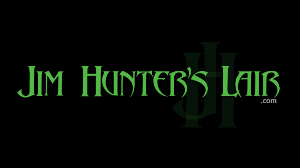 96 photos; 12:51 video
Starring Amanda Foxx
bondage, Damsel in Distress, MILF, big tits, high heels, shiny, leather mini skirt, zip-tie bondage, zip-tied elbows, gagged girl, ballgag, chair tied, breast bondage, tied tits, zip-tied tits, struggling, predicament bondage, BDSM
Hot busty blond MILF Amanda struggles in her chair tightly bound with nylon zip-ties. Her arms are tied behind her back with zip-ties pulling her elbows close and her wrists fused tightly together. Her slender legs are welded together with more zip-ties around her ankles and knees. A big red ball gag that spreads her jaws painfully open, has been jammed between her teeth. Amanda struggles desperately in the chair but she knows there is no escaping nylon zip-ties until someone cuts them off. The Hunter walks in with a heavy gallon of paint and places it at her feet. Amanda begs and cries into her gag but her pleas are futile. He grabs a few more zip-ties and pulls her big beautiful tits out of her tiny halter top. Amanda looks down in horror as he wraps a zip-tie around the base of her right tit. She screams into her gag in pain as he pulls the zip-tie tight. The hard nylon band slices deep into the soft flesh around the base of her breast causing it to swell and bulge as it mushrooms out. She begs and cries into her gag as he wraps another zip-tie around the base of her other tit and pulls it tight. Amanda breast begin to swell and throb in pain as the nylon cut deep into her flesh. Her eyes go wild over her big red ball gag as he wraps another zip-tie around both of her bound swollen tits then binds them tightly together. Amanda looks down at her bound, swollen tits as they throb in pain from the brutally tight bondage. But the Hunter isn't finished as he ties a leather cord around the zip-tie holding her tits tightly together and cinches the nylon tight around her breast with the cord. The cord is then run up through a hook at the end of a chain dangling above her head then it is run over to a pulley attached to the chain and then he grabs the heavy gallon of paint and ties it to the end of the leather cord. He orders her to lift her bound feet up in the air and places the heavy paint can on her ankles. Amanda can feel the weight of the gallon of paint and realizes that if she lowers her feet or allows the paint can to fall off the the entire with will pull and stretch her brutally bound throbbing tits. She is left in fear of losing the paint can and having her poor throbbing tits jerked by the heavy gallon of paint. Her legs are already quivering and shaking from the weight, she doesn't know how long she can keep her feet up and still but she knows she has to or her poor tits will suffer the consequences.