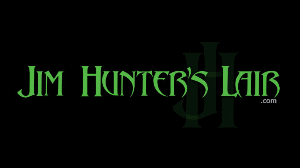 99 photos; 8:06 video
Starring Terra Mizu
bondage, Damsel in Distress, over the knee boots, shiny, leather mini skirt, upskirt, leather gloves, tied elbows, gagged girl, tape cleave gag, on screen gagging, breast bondage, hogtied, struggling, hogtied, BDSM
Busty Terra is dragged into the Hunter's living room by her hair with her gloved elbows and wrists fused together behind her back in ropes. Terra bitches and complains as she demands that he let her go but the Hunter reaches into his pocket and pulls out a pair of satin panties and stuffs them into her big mouth. With her mouth packed he pulls out a roll of shiny black tape and pulls is between her teeth and wraps it tightly around her head packing the panties deep in her mouth and stifling her bitching and complaining. He then pushes her onto the sofa and grabs booted ankles and more rope. The ropes are wrapped tightly around her ankles and cinched tight. Then he binds her booted knees together and cinches them tight. Terra curses and protest through her gag as she is left strugggling helplessly on the sofa. The Hunter comes back with more rope and wraps the new rope around her shoulders, chest and arms framing her huge tits in rope. Then to her utter dismay he begins to wrap the ropes around the base of her big tits, Terra screams and protests as her poor tits are bound in the ropes until they begin to swell and bulge against the shiny fabric of her tank top. Her big tits look like two swollen blue balloons bound inside her top. The Hunter moves her to the floor and rolls her over onto her belly. Terra screams into her gag as she is forced to lie on her bound breasts as the Hunter ties a rope to her bound ankles and them pulls her legs up into a strict hogtie. Once she is hogtie he rolls her over onto her side satisfied that she won't be rolling around much in fear of crushing her bound tits under her hogtied body again.