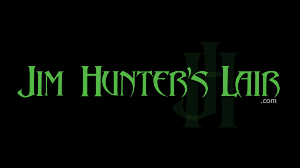 34 photos; 8:03 video
Starring Nyssa Nevers
bondage, Damsel in Distress, handcuffs, Asian, over the knee boots, shiny, upskirt, leather gloves, cuffed elbows, thumbcuffs, gagged girl, ball gagged, chains, hogcuffed, nipple vacuum tubes, struggling, BDSM
Hot busty Asian Nyssa is pushed into the living room with her elbows cuffed tightly together behind her back in steel handcuffs. A big red ballgag is jammed between her teeth to keep her quiet. The Hunter attaches a set of thumbcuffs toe her leather gloved thumbs then a set of handcuffs are locked around her wrists. A set of leg shackles are then locked around her booted ankles with the chain between the cuffs wrapped around her ankles keeping them pinned together. He sits his hot captive down on the sofa and tells her not to go anywhere. Nyssa is left to struggle in the tight steel cuffs on the sofa. She desperately tries to slip out of the tight steel cuffs but there is no escape. She thinks she can stand and hop away but she realizes that hopping in stilettos with her ankles cuffed together can be hazardous. She works her way to the floor and struggles to crawl away. But she doesn't get very far before the Hunter returns with a length of chain and some padlocks. Nyssa protest through her gag as he pulls her big tits out of her skin tight shiny black vinyl dress before rolling her onto her belly and hogcuffing her with the short steel chain and padlocks. Nyssa struggles helplessly hogcuffed on the floor as the Hunter goes to get some more toys. He returns with a set of nipple vacuum tubes and shows them to Nyssa. Nyssa has no idea what they are but she soon finds out as he sucks her nipples up inside the vacuum tubes as she screams and cries in pain. He tells her that those should keep her from rolling around too much. Nyssa soon discovers that he is right when she tries to roll over but stop as the nipple vacuum tubes pulls on her poor swollen nipple in pain. She can only sob and cry helplessly into her gag wonder how long she is going to have to endure such tight retrictive steel bondage with her poor nipples throbbing and swollen inside the tubes.