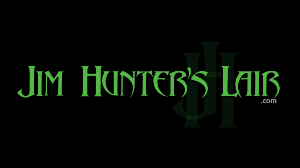 98 photos; 9:57 video
Staring Terrra Mizu
bondage, Damsel in Distress, consensual bondage, high heels, shiny, tied elbows, gagged girls, ball gagged, chickenwing, hogtied, struggling, BDSM
The Hunter gives a quick tutorial on how to bind a girl in a tight inescapable chicken wing hogtie. Terra has volunteered to be his rope bunny for the day. She carries in her own ballgag with a big smile on her face, she can't wait to get started. The Hunter first tests her elbows and of course Terra's elbows clamp together with no effort at all. Ropes are wrapped around her upper arms crushing her elbows tightly together behind her back, then he shows how to tie the wrists so that there won't be undue pressure once her arms are cranked up into the chicken wing. With her elbows and wrists bound a long rope is looped around her shoulders and then run down her spine to her wrists. He pulls the rope between her bound wrists and pulls her wrists up to just below her shoulder blades with her elbows jutting out from her back. Rope are then looped up around her upper chest and then her wrists are cinched to her back. Terra arms are now totally useless to her as the Hunter sits her n the sofa and ties her ankles together with more rope. He asks if she has any final request before he pushes the ball gag between her teeth and straps it tightly in place. Terra is moved to the floor on her belly and another rope is tied to the rope between her stiletto heels. He runs the rope up over her bound elbows to the chest rope and then pulls her legs into a strict hogtie. After tying off the hogtie rope he leaves his hapless rope bunny struggling on the floor. He returns after letting her struggle alone trying to find any slack in any of the ropes. But she concedes that there is no escape so her slowly unties her from the ropes.