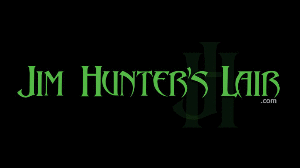 68 photos; 10:12 video
Starring Summer Peters
bondage, DamselinDistress, boots, shiny, satin, upskirt, leather mini skirt, tied elbows, gagged girl, ballgagged, chickenwing, hogtied, back arch, blast from the past, BDSM
The Hunter was visiting the DizDat estates last month for FetCon and was challenged by his head bitch, Summer Peters to try to break her. Always up for a challenge Summer was prepped by having her elbows welded completely together behind her back. Her long lean legs were tightly bound at her ankles, knees and thighs. A large red ball gag is stuffed into her mouth and strapped in tight. The Hunter then came in with more rope and tied her already brutally tight arms into a very strict chicken wing with her wrist pulled up to the center of her back. Another rope is woven into her long silky hair and her hair is tied back to her arms forcing her chin up and for her to stare up at the ceiling. Summer is then rolled over onto her belly and a rope is tied to her ankles and then her booted ankles are pulled up close to her elbows forcing her back into a severe painful arch. He pulls the hogtie rope bow string tight so that Summer has no chance of any releif on her poor back. He rolls the helpless wench over onto her side and promises to return shortly with another surprise. Summer can't see what he has when he returns but dreads to worst. He pulls her tits out of her bra and attaches a pair of tight alligator nipple clamps to her helpless nipples. Summer groans in pain as he rolls her back over onto her belly. She is tied so tight the only thing she can move is her eyes.