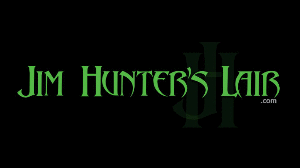 78 photos; 8:05 video
MP4 1280x720 HD
Staring Bailey Paige
bondage, Damsel in Distress, high heels, shiny, upskirt, cleave gag, gagged girl, lift and carry, over the shoulder carry, tied elbows, rope, crotch rope, struggling, hogtied, BDSM
Petite Bailey sobs and cries into her gag as she is carried bound and gagged into the lair slung over the Hunter's shoulder. Her slender wrists are tightly tied behind her back and her legs are fused together with more ropes around her ankles and knees. An old rag has been stuffed into her mouth with elastic bandage pulled between her lips and wrapped tightly around her head to keep her quiet. The Hunter sits her on his table and begins to sort through a pile of rope. Bailey squirms and struggles as she watches him knowing that soon she will be wearing a lot more rope painfully tied on her body and there is nothing she can do to stop him. The Hunter grabs the ropes his needs and stands poor Bailey on her feet, as she struggles to maintain her balance on her bound stiletto heels he slams her elbows tightly together behind her back. Bailey grunts and cries through her gag as she feels her elbows slam together behind her back as he wraps a long ropes around her upper arms. Once her arms are fused completely together behind her back he ties another rope around her tiny waist. The rope is next pulled down between her legs and buried deep in her shiny black panties. He pulls the crotch rope deep into her pussy as he feeds the end of the rope between her bound wrists and runs the rope back down between her legs and ties it off at her belly. With her arms welded together and fused to her spine by the tight crotch rope she is pushed back up onto the table on her belly. She can feel him tie a rope between her bound stiletto heels then jerks her legs up into a strict hogtied with the end of the hogtie rope attached to her bound elbows. He rolls poor Bailey over and checks the tightness of the crotch rope then leaves her and grabs a chain hanging down from an overhead pulley. The chain is attached to her hogtie rope then cranked tight with a winch on the wall. Tears of pain and despair flow down Bailey cheeks as the rope are pulled super tight by the chain. She coughs and cries into her gag as the Hunter leaves her alone to suffer in the brutal hogtie, she can barely move with all the ropes pulled bowstring tight. Bailey begs and continues to sob and cry into her gag not knowing how long she will be left to endure her brutal bondage.