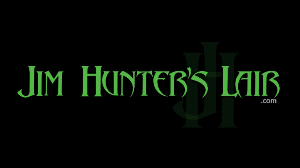 76 photos; 8:03 video
Staring Ashlynn
bondage, Damsel in Distress, high heels, shiny, upskrit, tape gagged, gagged girl, tied elbows, rope, chair tied, crotch rope, struggling, BDSM
The Hunter introduces one of DizDat's Florida girls nextdoor, Ashlynn, to the lair. With her elbows crushed together behind her back wrapped in heavy gauge rope and her mouth sealed shut with duct tape he pushes her into the lair. She tries to run by he is holding the other end of the long heavy rope in his hand. She is pushed into a chair and as she struggles he begins to bind the rest of her body to the chair with the rest of the rope. The rope is wrapped around her shoulders, pinning her back to the chair then wrapped down her arms to her wrists, where her wrists are tied to the rungs of the chair. He continues to wrap the rope around her belly, fusing her hipes to the seat. Then each of her ankles are wrapped with the rope, pulling her feet beck off the floor and tied to the sides of the chair, spreading her knees apart. The rest of the rope is run up under her ass then pulled up between her legs and buried deep in her crotch. The crotch rope cleaves her pussy in two then looped under the rope around her belly before being run under the chair and back to her arms. With still more rope left to go he runs it up to the ropes loops around the back of her neck and pulls it taut, pulling her sholders back. The last of the rope is tied off to the chair. Ashlynn can barely move and to prove just how helpless she is the Hunter begins to taunt and tease her by tipping the chair backward then pushes it forward as the poor girls screams, begs and cries in terror into her gag. But the ropes are so tight that she to totally fused to the chair. He leaves her alone and helplessly struggling in her chair.