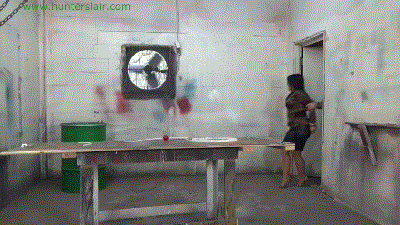 46 photos; 8:56 video
starring Gigi
bondage, damsel in distress, MILF, nylon cable ties, zipties, high heels, upskirt, pantyhose, tied elbows, ball gagged, hogtied, struggling, crotch tied, BDSM
Petite curvy MILF Gigi is pushed into the lair ahead of the Hunter with her arms fused behind her back bound in nylon cable ties. The hard plastic zipties cut deep into her flesh above and just below her elbows and at her wrists. The soft satin fabric of her blouse offers little protection from the hard biting zipties. She curses and yells at him so he stuffs a large red ball gag between her jaws and fastens it tightly in place with another cable tie. He bends her over the table and crosses and binds her ankles tightly together. More long cable ties are wrapped around her shoulders and chest, just above and below her tits, pinning her arms to her back. He lifts her up onto his table and hogties her with another cable tie running from her wrists to her around her crossed ankles. He lifts her skirt and runs a cable tie down between her legs and pulls it tight splitting her pussy in two. Gigi is rolled over onto her belly and left to struggle helplessly on his table in the brutal cable tie hogtie.